Experimental bayonet for the Lundin semiautomatic rifle


Last updated 2012-09-10
© Per Holmbäck
---

| | | | |
| --- | --- | --- | --- |
| Tl | Bl | Factory | Quantity |
| 460 | 330 | Carl Gustaf Stads Gevärsfaktori | Very few |
Experimental bayonet for Lundin semiautomatic rifle
In the late 1930s trials were performed with different automatic rifles, and among them was the rifle designed by N.F. Lundin.
Nils Lundin was an engineer at the Carl Gustaf Rifle Factory, maybe the best known engineer.

In the 1930's he designed the automatic rifle m/36L system Lundin. (The rifle showed athe the former Vapentekniska Muséet was designated fm/40)
This bayonet is a bayonet m/1914 but with the muzzle ring replaced by a T-slot.
The Infantry Shooting School ("Infanteriskjutskolan") tested the rifle with great success. The report stated:

the construction was easy and reliable
the accuracy was good
it was the best automatic rifle yet tested!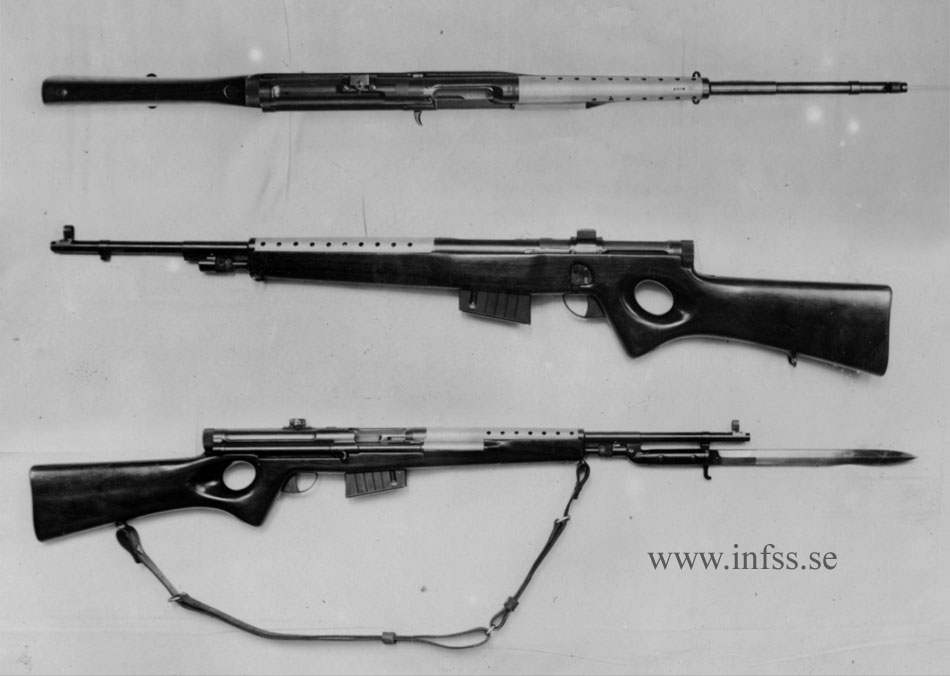 Picture provided by
www.infss.se
infantery shooting school at Rosersborg where several trials were performed.

From the drawing of N L Lundin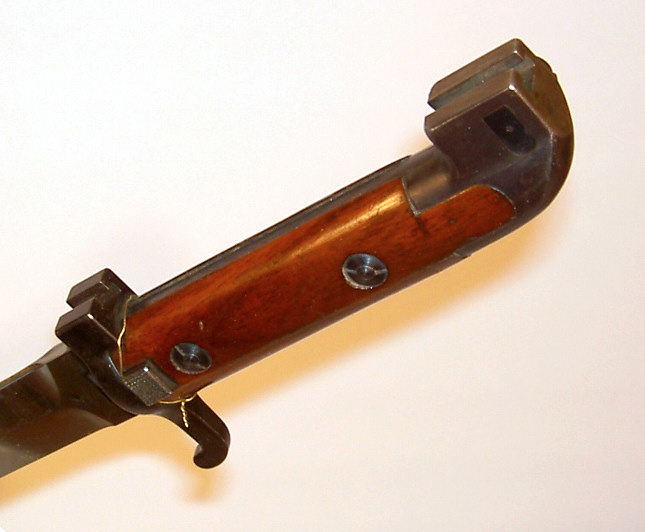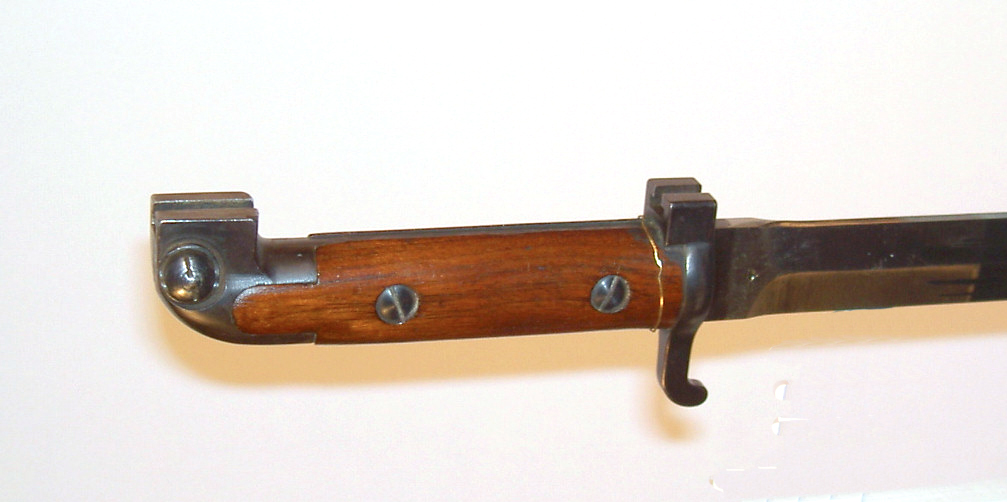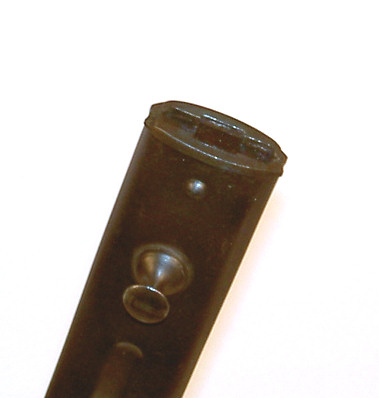 Scabbard modification



---
© Per Holmbäck